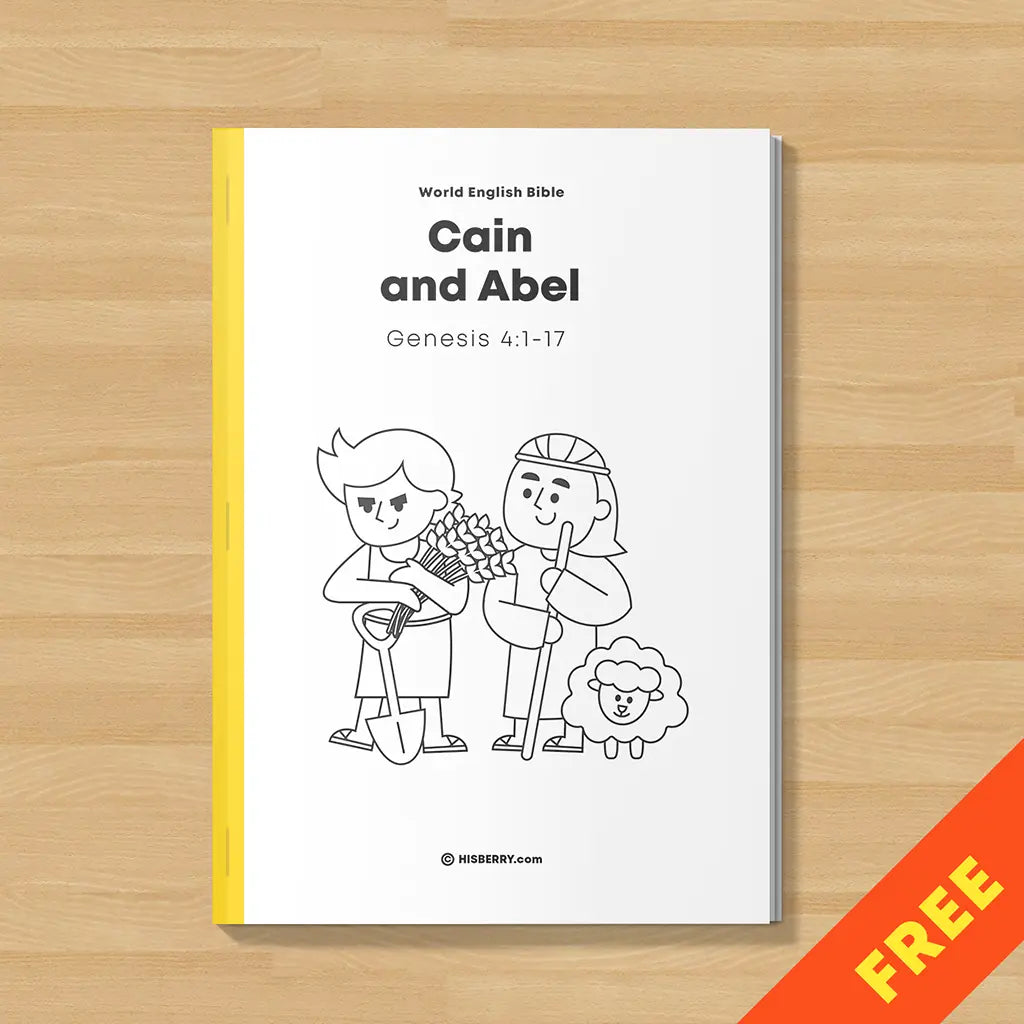 [007] Genesis - Cain and Abel Bible Minibook
---
Cain and Abel-Bible Minibook Printable for kids


In the biblical Book of Genesis, Cain and Abel are the first two sons of Adam and Eve. Cain, the firstborn, was a farmer, and his brother Abel was a shepherd.
God liked and respected Abel's offering. But, He did not like Cain's offering  According to Genesis 4, when God found Abel's sacrifice acceptable but rejected Cain's sacrifice (for reasons not given in the text), Cain became angry and killed Abel, his brother.

Cain's sin revealed that the sin of his parents, Adam and Eve, was now growing in its reach and intensity. These Cain and Abel Bible activities for children will help kids learn about this story and see how sin was spreading within Adam and Eve's children. Sin and evil are powerful and in each of us. Sin always hurts us and other people beyond us


These Bible Story Print  books are quick and easy to prepare for your Children.
And children can have their own Bible that they made themselves.
Children can make bible minibooks and do various activities with Bible themed printables!
These story-based activity pages are a great way to extend the learning with your little ones.
To prepare, all you have to do is print, and fold the books. staples needed.


1-sided Printing - 4 Pages (Half Fold)
The PDF files print onto A4 paper
(this measures 21cm x 29.7cm which is standard paper size for most home printers)
---
Share this Product
---
More from this collection