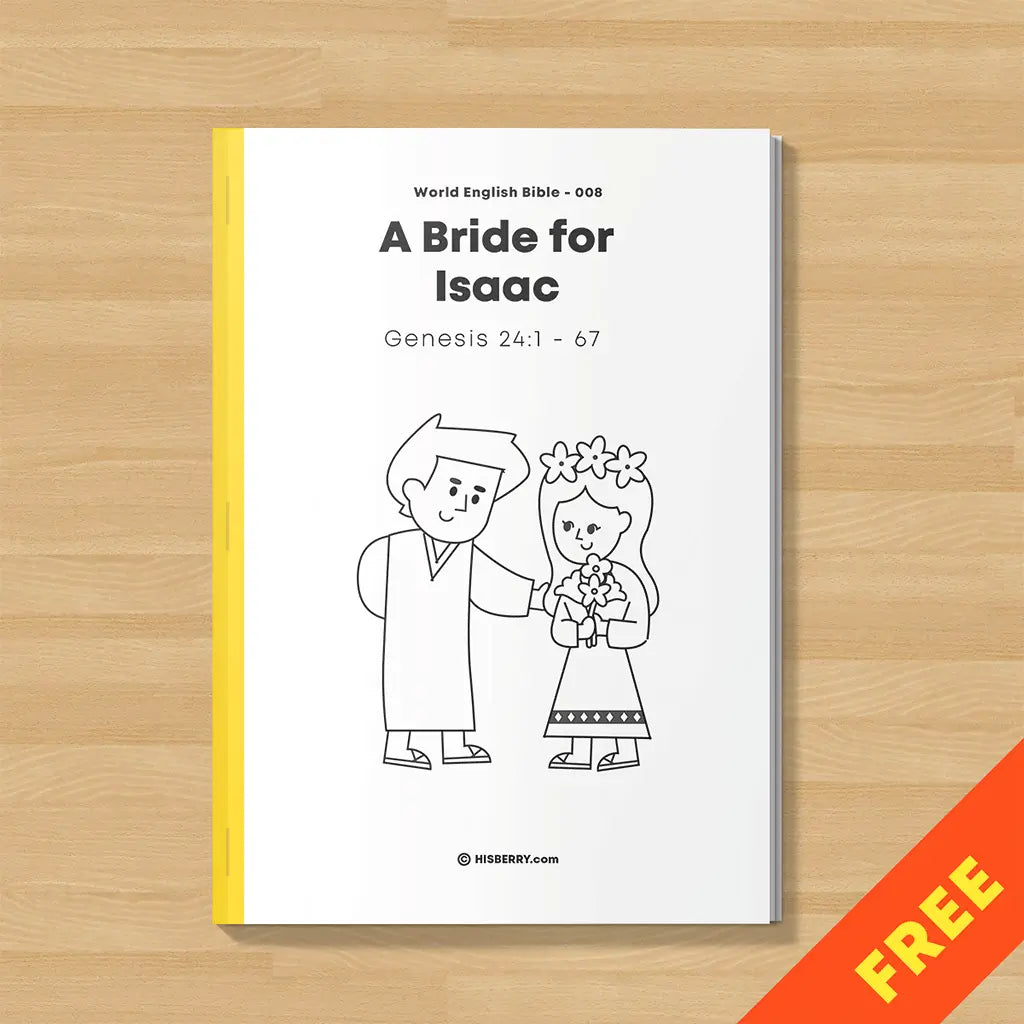 Genesis - A Bride for Isaac Bible Minibook
---
A Bride for Isaac - Bible Minibook Printable for kids

Many years had passed since God First Called Abram to leave his relatives in Haran and follow him into the land of Canaan. Abraham, as he was now called, had grown in faith and continued to follow God's leading in a nomadic way of life. His wife Sarah was now dead (Genesis 23:1-2) and buried in Hebron and the time had come to find a wife for his son, Isaac.

Finding a wife for Isaac is one of, if not the, longest single narrative in the book of Genesis. This match was very important. It would set the tone of each generation after this. The future of what would become known as the Jewish people and the Nation of Israel depended on men and women who faithfully followed God, established strong families and passed their faith on to the next generations.

Abraham entrusted the task to his chief servant. This man was possibly "Eliazer of Damascus" as mentioned earlier in Genesis 15:1-2. Abraham makes him swear by oath to find a wife for Isaac from among Abraham's relatives instead of from the nearby Canaanite people who followed other Gods. The unusual sealing this oath by placing the hand on the thigh would be seen again few generations later when when Jacob (Israel) asks Joseph to make an oath (Genesis 47:29-30).
1-sided Printing - 4 Pages (Half Fold)
The PDF files print onto A4 paper
(this measures 21cm x 29.7cm which is standard paper size for most home printers)
---
Share this Product
---
More from this collection